Airlight™ dies - Air Thermoregulation
The Airlight™ dies is highly innovative because it allows the thermoregulation of the dies in an extensive way. 
Every single extrusion hole is subjected to heat exchange and makes the extruded product more homogeneous, even in the biggest dies.

A flow of thermoregulated air is injected into the die to exchange heat with the internal chamber.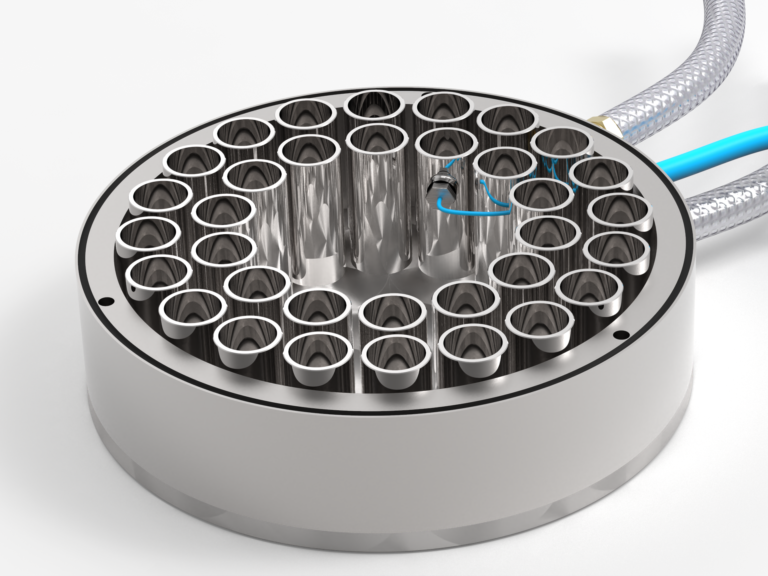 Airlight™ Hydro - Liquid Thermoregulation
For the most demanding systems we have devised a new type of liquid thermoregulation to enhance the heat exchange of the Airlight ™ dies, achieving even higher performance..
The Airlight™ dies  Hydro it works both in heating and in cooling with a dedicated closed circuit that modulate the thermal power according to the temperature of the Airlight™ dies.
AMT represents the latest flag in the name of innovation and offers many transversal services to the engineering world.
Between these:
Design Engineering
Dies' Accessories
Thermoregulation Systems
3D Printing & Design
Technical Documentation