Airlight™ HYDRO: liquid temperature control for the most advanced installations.
We have developed a new type of liquid, water, or oil thermoregulation to enhance the heat exchange of the Airlight dies and achieve even higher performance.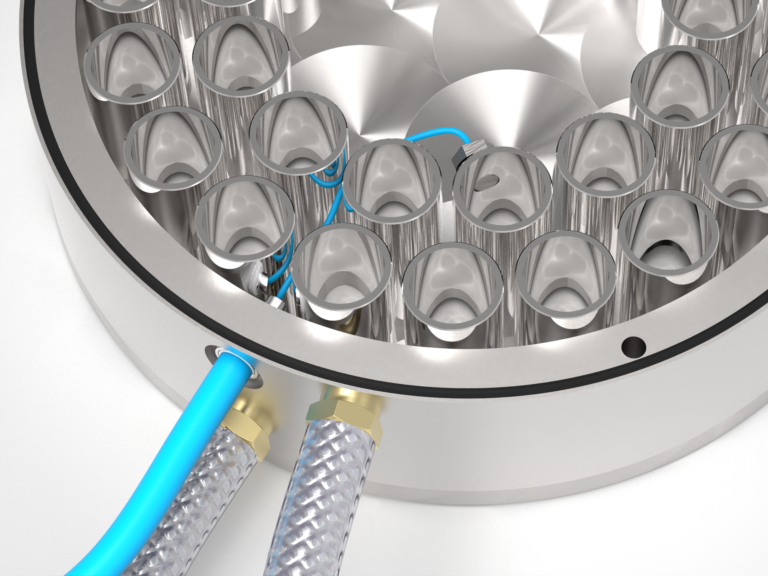 Know more about our certifications and patents
Thermoregulation and Performance
The Airlight™ dies  Hydro system operates in both heating and cooling mode with a dedicated closed-loop refrigeration circuit and a heater that modulates the heat output based on the information recorded by the temperature sensor integrated into the Airlight™ dies. Airlight™ dies.

The heat output is also modulated by the liquid flow rate with a mechanical proportional valve to ensure a constant and precise temperature throughout the operating period.
Equipped with quick sealed connectors on flexible steel pipes for easy installation and removal without spillage even with residual pressure in the hydraulic system.

The Hydro system can be supplied on a movable platform with electrical and hydraulic quick connectors so that it can be easily moved to suit your needs.

The Airlight™ dies dies in the Hydro are specially designed for leak-proof and liquid heat exchange..